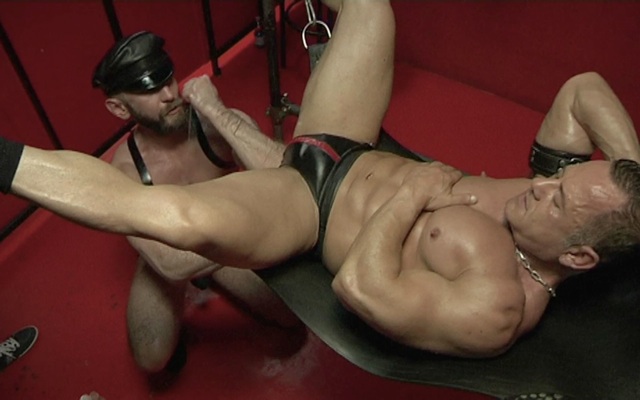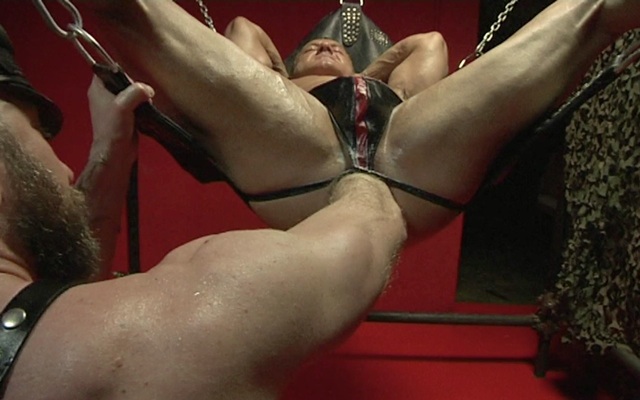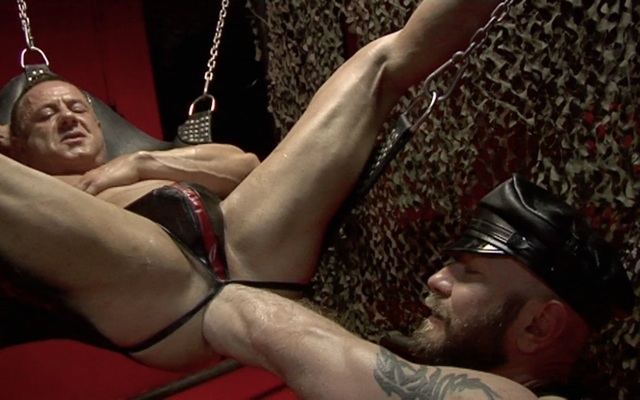 Here's another example of why I LOVE Dark Room, the fetish website of Dark Alley. They have some of the nicest men around doing filthy stuff, and mostly bareback. Today we have two very rough pigs, but other times is very handsome and wholesome guys being pigs, doing almost indescribable shit. Well, we can and we will describe step by step what makes this scene special.
Mike James is a gorgeous daddy, full beard and leather hat, ink on his hairy arms. He joins smooth, beefy bottom El Bodeep, who shows why he picked that porn name and takes Mike's forearm all the way to the elbow. El cries and moans, asking for more, while Mike explores his deepest corners, making El show his prodigious rosebud to Mike who goes crazy with the sight of the protruding flesh. Of course, any sane pig would.
For exxxtreme ass play, watersports and fisting, DarkRoom.DarkAlley.com is the right place to go and satisfy your lowest cravings.

See more hot raunchy fisting and barebacking pigs at Dark Alley's Dark Room!
18 U.S.C 2257 Record-Keeping Requirements Compliance Statement