Wilfried Knight

Memorial Page

Also known as: Wilfred Knight

Wilfried Knight was a porn star who did 4 porn scenes and had sex with 5 different people on video (that we know of). Wilfried Knight died in 2013. Along with others who have died over the years, he is missed.

About Wilfried Knight: Committed suicide March 5th, 2013. He was distraught about the recent suicide of his husband who had been fired / laid off from Lululemon.
Twitter Handle: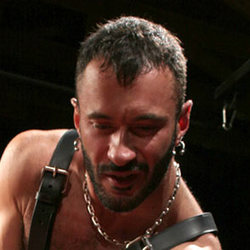 Stats/Details:
These stats are based on the data we have available to us. Our database is constantly growing, so in most cases these numbers are underestimates – the real numbers are higher.
News & Interviews for Wilfried Knight