HungerFF

Fan Page

Also known as: HungerFF (Black Breeders), HungerFF (Dark Alley)

HungerFF is a bareback versatile porn star who's done 178 porn scenes and had sex with 65 different people on video (that we know of).
Twitter Handle: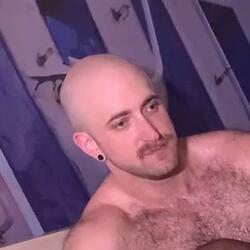 Stats/Details:
These stats are based on the data we have available to us. Our database is constantly growing, so in most cases these numbers are underestimates – the real numbers are higher.
Sites:

Black Breeders

(2 scenes)
Scenes: 178

4 known anal scenes

Total top 1 time (25%)
Total bottom 2 times (50%)
Versatile 1 time (25%)
100% of his fuck scenes were bareback

157 known fisting scenes

Has Had Sex With 65 People:

Joe Gillis

,

Leo Grin

,

AmericanFF (RFC)

,

Jax Hammer

,

Chase Ryder

,

HunnyBearXXX (RFC)

,

Leo Forte

,

Blue Bailey

,

Rogue Status

,

Gage Lennox

,

Ale Tedesco

,

Emmett Frost

,

Sebastian Velmont

,

Jay Donahue

,

Julian Torres (FFurryStud)

,

Sherman Maus

,

Benjamin Grey

,

ThatGuy111000 (RFC)

,

Chris Wydeman

,

Jared Erikson

,

Derek Cline

,

Travis Jon

,

FFuntimes87 (RFC)

,

PuetoFF (RFC)

,

Fist Pup

,

CagedJock (RFC)

,

Buck Diferro

,

Wyatt Wolff

,

Himeros Hund

,

HangtimeFF (RFC)

,

Kurt Jacobs

,

Wonka Pup

,

Trip Richards

,

Logan Hawke

,

CJ Bearded Brit

,

Kiiro Dog

,

KuntFist (RFC)

,

FWOOF (RFC)

,

FistedButt (RFC)

,

XXL Daddy

,

Living Larger

,

Oscar Bear

,

MrDillyBar (RFC)

,

Pup Loxxx

,

Naked Nate

,

Mat WolFF

,

FFMuscleCunt (RFC)

,

Ahmed XXL

,

RaunchyWolf1 (RFC)

,

PunchBoy (RFC)

,

Brock Devonshire

,

BADGYALFF (RFC)

,

Big PV

,

Fitness Papi

,

Blaine Riley

,

CumNMeDC2 (RFC)

,

Ian Sterling

,

ItalianXLFf (RFC)

,

MuscleDogFF (RFC)

,

Davis Punch

,

That Switch

,

Travis Jons

,

Ryan Pup

,

Frankye T

,

Furio (Dark Alley)



Bottoming Stats:
Topping Stats:

Has fucked 2 people:

Derek Cline

,

Leo Grin

He's barebacked 100% of the people he's fucked
Has been a fisting top in 9 videos